Förra året hade vi Kelly Schlamb som föreläsare kring DB2. Han återkommer även detta år och det är vi jätteglada för. Kelly är en populär föreläsare som reser planeten runt för att dela med sig av sin erfarenhet kring DB2 och Cloudlösningar. Trots att han har ett så gediget föreläsningsschema hann han svara på tre korta frågor inför Data Server Day.
När jag frågade honom varför han prioriterar vårt event även detta år.
Data Server Day has always been a very well organized and attended event, with a wide range of technically-curious attendees. It gives us a great opportunity to share details on the latest features and capabilities in our database and cloud data services products.
Årets seminarum kommer handla om molnbaserade datatjänster (som dashDB och DB2 on Cloud). Det blir en hel del om de senaste nyheterna men även hur riktningen inför framtiden ser ut.
För dig som är nyfiken på molnets förtjänster rekommenderar jag verkligen detta pass.
Avslutningsvis frågade jag såklart vad Kelly tycker är det bästa med Sverige.
I find the Swedish attendees to be very engaging and always asking good technical questions — and as a Canadian, I appreciate their love of hockey!
Se Kelly Schlamb på Data Server Day den 16 maj!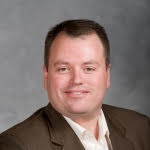 For over 22 years, Kelly Schlamb has worked with DB2 for LUW in various roles at IBM. He is currently an Executive IT Specialist within the Worldwide Analytics Platform organization focusing on DB2, pureScale, dashDB and DB2 on Cloud. Prior to this, Kelly was a senior development manager and long time member of the DB2 Kernel development group in the IBM Toronto Lab, working in the areas of buffer pool services, storage management, and logging and recovery. Kelly is a frequent presenter at conferences and user groups worldwide.