[:sv]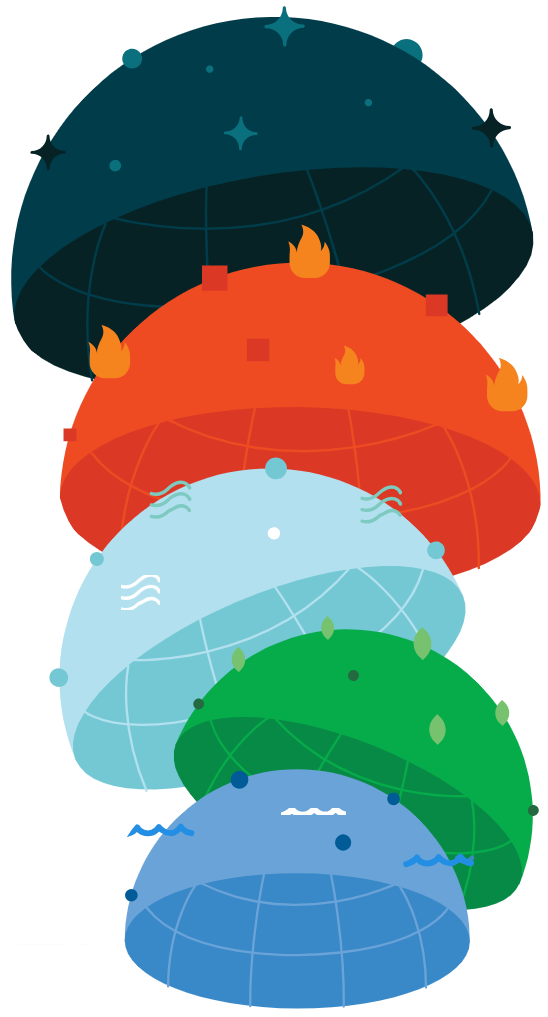 Har du eller någon du känner klimatångest? Då känner du säkert igen hur ångesten oavsett typ reducerar vår förmåga att agera.Vilket är lite bakvänt. När man ställs inför ett problem är det ju bättre att hitta ett sätta att göra något åt det.
Detta har forskare världen över tagit fasta på och forskar och tar fram nya smarta lösningar och IBM tillhandahåller en stor del av tekniken bakom forskningen. Inte minst tar man mer och mer hjälp av AI i sökandet efter nya spännande metoder som kan rädda planeten. Forskingen sker faktiskt i alla planetariska lager.
Rymd – kosmisk data ger Kina medel att hitta ren enerig. Dels genom att identifiera förnybara enerigi källor men också genom att optimera fabrikers energinanvändning upp till 70%
Luft – med sensorer och kognitiva lösningar identifierar och förebygger Sydafrika luftföroreningar.
Sol –  i Johannesburg kan man räkna hur mycket solkraft som behövs per individuellt hushåll, beroende på varje hushålls förutsättningar.
Jord – Bönder i Inden skickar bilder på sjuka växter till en databas för analys av AI som ger dem ett svar med åtgärd på bara några minuter.
Vatten – mikroskop placeras i vatten för att bevaka plankton som kan förvarna om hot mot miljön.
Läs mer om alla projekten Earth Day
Hur kommer tekniken att påverka oss inom 5 år?
"There will be environmental initiatives that can help save the planet, not merely AI initiatives. We will use AI and other technologies, driven by solid science from many disciplines. They will help people, businesses and governments make better decisions, to assess uncertainty in different scenarios, and to understand the implications of the tradeoffs of different choices.

To illustrate what I mean let me outline a couple of examples. Consider a city planner who is keen on mitigating the impact of climate change through policy changes. Of particular concern are the impacts from more intense heat waves that can affect the health of citizens, energy usage, etc."

Lloyd Treinish, IBM Distinguished Engineer, Chief Scientist – Environmental Modeling, Climate, Weather and Deep Thunder
Arbetet pågår, blir du del av nästa projekt? Möjligheterna och tekniken finns, allt som krävs är en vilja att handla.
Läs mer om vad IBM gör här.
Källor
https://thenextweb.com/artificial-intelligence/2018/04/27/heres-how-ibm-is-saving-earth-with-ai/
http://www.research.ibm.com/energy-and-environment/earth-day.html[:]