Att ta hand om stora mängder data och hålla det konsekvent och kvalitativt blir allt viktigare. På Data Server Day kommer Beate Porst att prata om just govenance och uppdateringarna inom Information Server. Jag passade på att ställa några korta frågor till henne om vad hon ser fram emot inför den 16 maj.
Hello Beate! Why do you come to the event this year?
This event is so well organized and well attended and give us a great opportunity to show not only what happened in the last 12 month but also what are we planning to bring out soon.
What will you talk about?
Overview about our release highlights in the last 12 month for IBM Information Server as well as our public cloud integration offering Data Connect. Overview of our strategic initiatives around modernization for the Data Engineer and Data Analyst both from a usability and operational perspective and an overview about our strategy around Unified Governance .
What do you like the best about Stockholm/Sweden or the Swedish clients.
I always love to come to Stockholm and I always make sure, I have an additional day to wander around Stockholm. There is so much history.  Being from northern Germany, the mentality of Swedish people is very similar, therefore for me, going to Sweden always feels like going home. This is also true for the food and especially the breakfast. Living in the US, I have yet to find a place that serves breakfast the way I used to grow up with. So when I am in Sweden and start my day, this is like going down memory lane.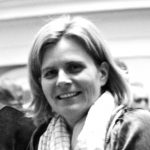 Om Beate Porst:
More than 15 years of extensive experience in Product Management, Solution Architecture, and Software development with a track record of producing excellent results.  Deep technical background in Information integration, data governance, Big Data/Hadoop, Metadata Management, Data Warehousing, Analytics and Cloud. Profound knowledge analyzing and understanding market needs & trends, customer pain-points and research discoveries to identify revenue opportunities. Successful inceptions and roll-out of large-scale enterprise software systems.
Läs mer om eventet och anmäl dig här